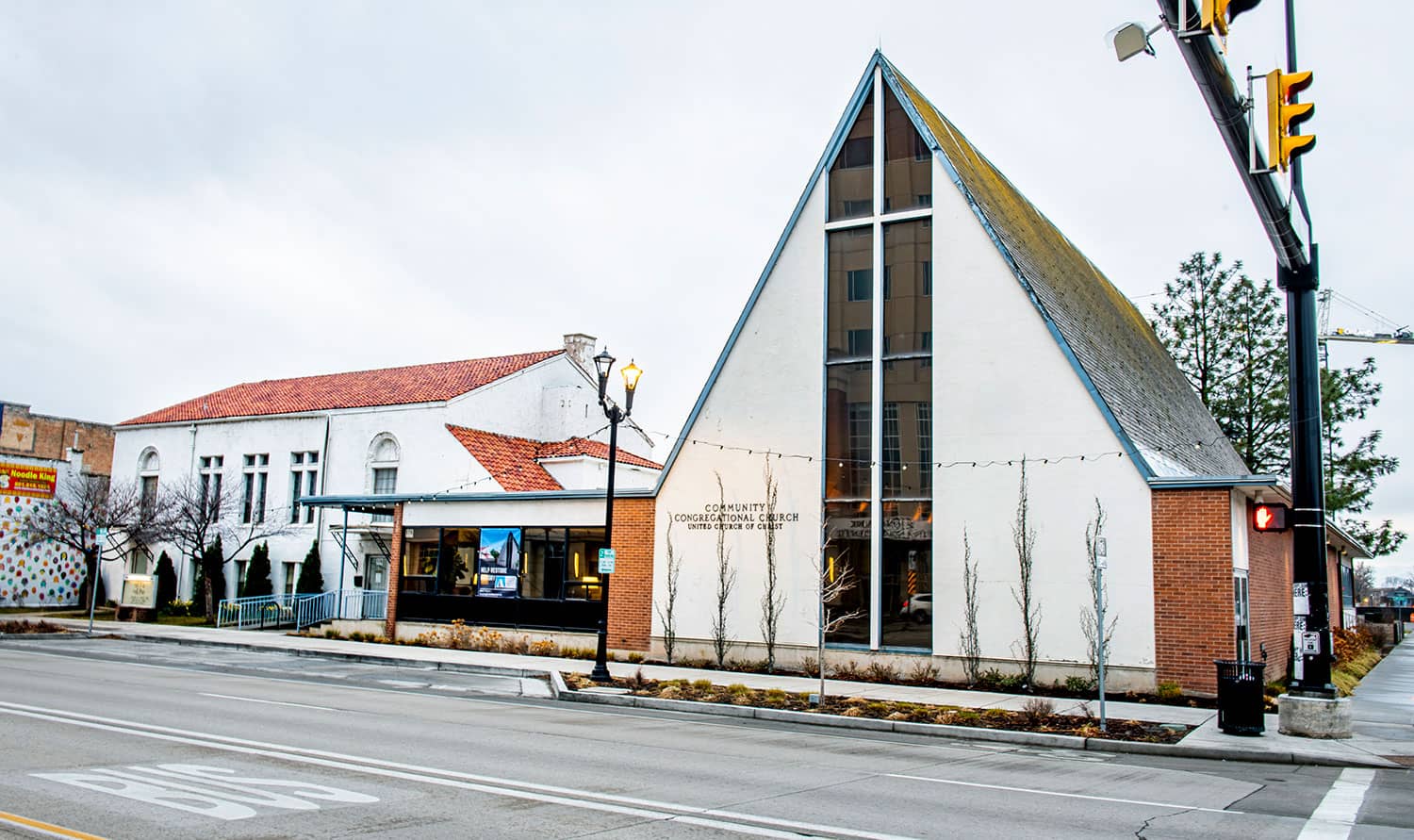 keepingTheFaithProvo-Home-PageBannerImage-Building-1
KEEPING THE FAITH IN DOWNTOWN PROVO
COMMUNITY CORNERSTONE RESTORATION PROJECT
A VIBRANT GATHERING PLACE FOR A MORE-CONNECTED COMMUNITY
Time has taken its toll on these old structures that are an iconic landmark in the area. Roofs and overhangs are failing, stucco splitting and crumbling, facia and gutters falling off, windows letting as much air through as they do water. Operating systems, electrical, plumbing, asbestos, and finishes are all in need of replacement, removal, or refreshing. The buildings haven't kept up with today's modern higher-tech needs either. In many ways, these spaces are still trapped in the eras they were built. While they were beautiful, they are in a sad state of their former selves.
1923 tile roof replacement

1956 asbestos roof replacement

Removal of "Juliette" balconies and restoration

Stucco repair and refacing

Soffit, fascia, gutter repair and replacement

Window replacement

Foundation waterproofing & drainage
Operating systems update: including electrical/lighting, plumbing

HVAC/mechanical systems replacement/upgrade

Space planning updating

Interior finishes updating

Asbestos abatement
Upgrades & Expansion
Phase Three
Chancel expansion to accommodate a larger variety of events (musical concerts, choral, orchestral, recitals)

Pipe organ with 40+ ranks with 3-4 manuals (keyboards)

Spark
$25 your name listed on our website

Candle
$250 your name listed on dedicatory plaque in church, small size

Lamp
$2,500 your name listed on dedicatory plaque in church, medium size

Beacon
$25,000 your name listed on dedicatory plaque in church, large size

Star
$250,000 your name listed on dedicatory plaque in church and portrait

Sun
$1,000,000 naming rights for Fellowship Hall or Organ
or mail your contribution to:
Attn. Keeping the Faith in Downtown Provo
P.O. Box 132
Provo, Utah 84603
A Community Icon In Need
The church and its members for over 100 years have given to the community they love and continue to serve. We are asking for your assistance in helping us continue and expand our mission to better serve, and more fully do so well into the future.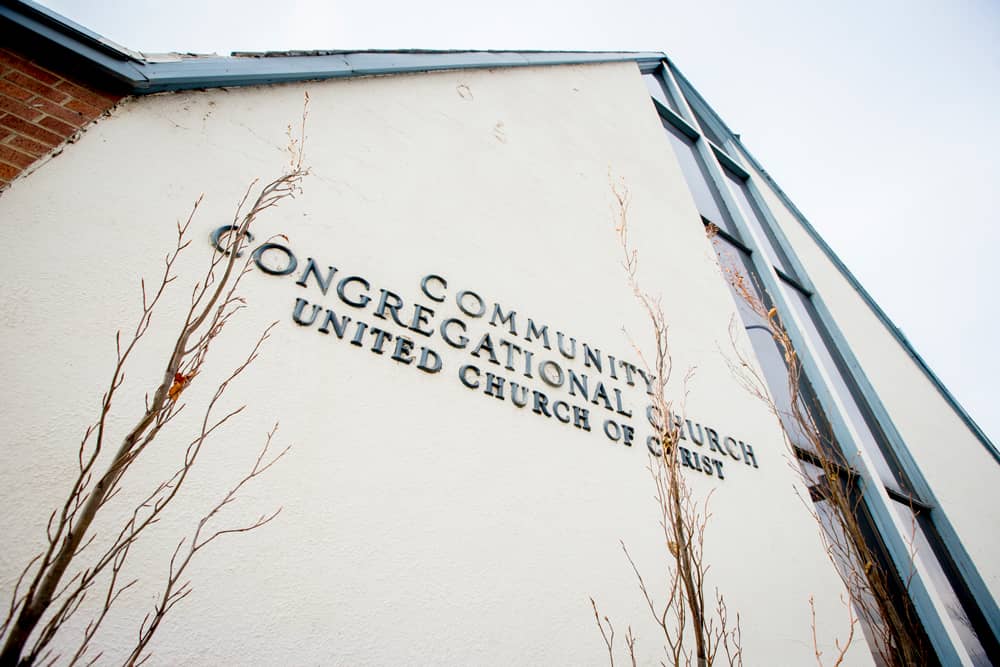 Media Coverage
Check out some of the latest media coverage of our project.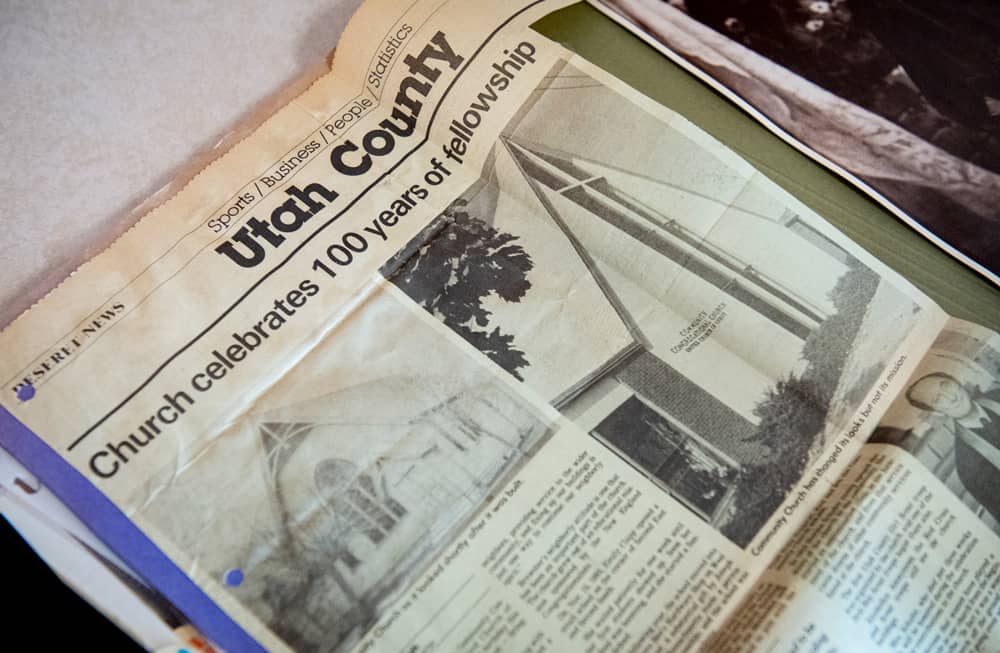 KSL News Radio 102.7 FM
130-year-old community church in Provo asking for help fixing its buildings
KSL.com
After 130 years standing, Provo church sets out to renovate historic buildings with help of other faiths
Deseret.com
Provo faith leader hopes historic church fundraiser and renovation also builds interfaith unity
Daily Herald
Monday Close-Up: United Church of Christ seeking spot on historical register
Bring the Light Home
Provo's historic A-frame church invites residents to 'Bring the Light Home' with new campaign
Newspapers.com
New Chapel Caps 73-Year History of Community Church
RiverSimulator.com
A History of Utah County
universe.byu
Historic Provo church raising funds for restoration project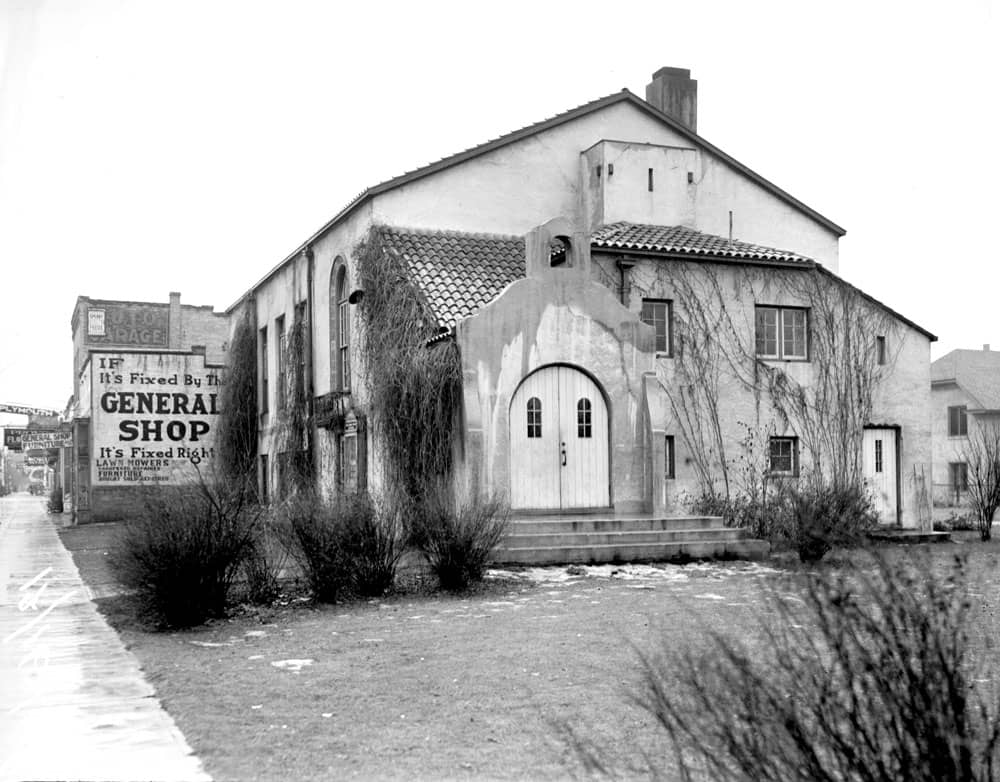 Church History
Over 130 years ago individuals and families left their homes in Ohio and Pennsylvania to come to Utah for new lives and legacies to work primarily in the steel industry. For those who settled in the Provo area, the social responsibilities foremost to the community "back east" became the center of the new residents here. And the Community Church was at the center of it all. And it was MORE
THAN A BUILDING.